Goals can be set individually and differently, but at the beginning is always the job of reachning and convincing the right audience. Any music marketing method is void if you don't know how and where to reach your fans. 
Whether we want to promote our own web store, mailing list, social media profile, soundcloud or iTunes, we will always have to ask this question: where can we find the people who really care? It is no longer a secret that the internet is a crowded place and that we will have to take action in order to be found.
So let's not wait until a few fans discover us by accident, but let's visit the places where our potential fans "meet". These places have to be found.
This task will get easier the more we know who might like our music. So let's define our music style. Thereby we neglect all artistic ambitions and focus solely on the marketability of our music. Rock isn't just rock, Pop isn't Pop and even very special genres are subdivided into several sub-categories we might not even dream of. If you don't believe it, head over to CD Baby and search their multifaceted music categories.
Once we have managed to categorize our music we can start looking for potential fans. Let's use some help from our favorite search engine to look for "(category) fans". Let's type for example…
Sleaze Rock Reviews
Sleaze Rock Interviews
Sleaze Rock Mailorder
Sleaze Rock Internet Radio
…using our very own style or category, of course. For my style "Sleaze Rock" alone I have found approximately 100 places on the web where I can reach my target audience straight to the point. Webzines that review new music, blogs that publish interviews, small internet radio stations that play exactly this kind of music and outlets that sell such records.
In social media networks such special interest groups can be found as well: Facebook groups, Youtube channels, playlists and more.
We should use all efforts to get featured exactly there, because this is where the real aficionados can see and hear us. Sit and wait isn't a good tactic. We have to be proactive: connect, contact, ask, sample, promote, check back etc.
What we finally do with our new found fans and into which action we spur them is up to us. We may even heavily argue about  the next steps. However, the very first step will always be a targeted call to the right people, which – of course and again – involves lots of work.
Good luck – and action… 
Julian Angel
Be sure to check out this year's MusicBiz Madness Conference if you live in Germany, Austria or Switzerland.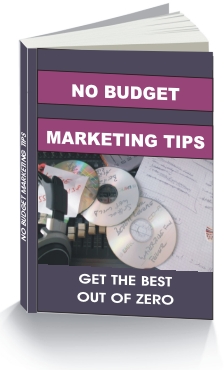 Get more tips and sign up for the
MusicBiz Madness Newsletter !!!
And get the e-Book "No Budget Marketing Tips" on top. ALL FREE !!!