Music Business Consulting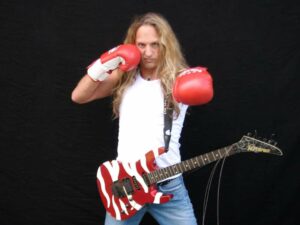 Get armed with knowledge before you strike !!!
Main areas:
Marketing & Promotion
Media campaigns, PR, direct marketing, timetables, choice of media outlets, how to get in touch, promo materials etc.
Sync & Music Licensing 
How to get your music in films, TV, advertising, computer games etc. The business model, deals, players, sync fees, royalties, requirements, how to get in touch etc.
Your carreer: Planning & Setup 
Covering your bases, PROs, distribution, DIY, what to do, whom to deal with, work schedules etc.
MusicBiz General 
Facts vs. fiction, the rights to your music and how to exploit them, performing rights organizations, music labels, music publishers, managers, agents, deals, streaming…
Get weaponized for negotiations!
How do I know? Why choose me?
I'm a musician who has walked it before I started talking it. Over the years I have consulted hundreds of musicians from DIY bands to platinum-awarded composers. You will benefit from my extensive experience of successfully self-releasing six albums. I know what works and what doesn't.
For more than 10 years I have placed my music in more than a thousand television shows worldwide and in various Hollywood movies and trailers starring the likes of Bruce Willis, Jason Momoa, Mickey Rourke, Selena Gomez and others. I will be happy to show you how I have done it and how you can do it too.
From 2013 to 2017 I have organized and produced the MusicBiz Madness Conference in Frankfurt, Germany – Germany's first and only fully self-financed business conference for musicians. Also in 2013 I have written the single of an album that reached #8 in the official Austrian album charts.
Bottom line: I am happy to share with you what I have learned myself the hard way 😉
What does a consulting session look like? 
you send me an eMail and explain all your questions and goals to me
I will estimate the time required and we will make an appointment
you pay the consulting fee easily via PayPal
you provide me with additional information, if any
we will have a phone call or a skype session
after the session I will send you a summary of what we have talked about and send you any names and links that I have mentioned during our conversation
if you have a few further questions or need to have something clarified feel free to eMail me again and I will be happy to help you
P.S. I don't charge for the small talk at the beginning and don't mind if we overrun a little.
What does it cost? 
60 min.:   USD/EUR 89.00
90 min.:   USD/EUR 119.00
120 min.: USD/EUR 149.00
Sounds cool? Then get in touch: 
Please send an eMail to angel @ musicbizmadness.com and I will be in touch right away.