Recently I have heard a lot of musicians worry about their reach on social media. They are not reaching as many followers as they have reached before. Rumors are out that social meda platforms intentionally limit their users' reach to urge them to buy ads. Even if we pay for a broader reach, will we get any measurable revenue other than likes and shares? 
So is there an alternative? Create more engaging posts, as they love to say? Buy advertising? Well, not here. Let's do something else instead that is time-tested. Yeah, pretty old-school, but see for yourself:  
Good ol' PR
Let's get out of the social media noise and clutter to a place where the real fans hang out: Magazines – or their online equivalent, call them webzines, online magazines or simply blogs. Music fans who are eager to actually buy records (or at least pay for downloads) love getting curated information from a source they can rely on.
What's crucial here is that we find blogs that cater to our very specific music genre, better yet, sub-genre. Death Metal, Minimal House, Bluegrass, Synthwave, Be-Bop, the list goes on. They are out there. That's where we want to get featured with press releases, album reviews, concert reviews or interviews.
Of course, the audience there might not be as theoretically big as it is "said to be" on social media. However, the audience there is dedicated! Fans who go out of their way to read album reviews on external websites might as well go out of their way and order a record directly from our website. These are our people!
So let's reach out to them. Ask them if they cover unsigned artists (many do) and if they are interested in receiving a copy of our latest album for review. And then let's curate and foster these new contacts for future albums.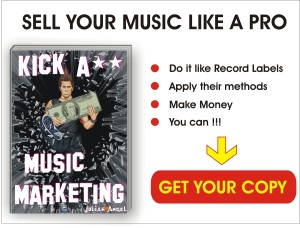 But it's not only music blogs. There are small podcasts and online radio shows straight out of someone's bedroom with audiences as small as 25 listeners. Yes, they are happy to play our music too. I have been featured on a regional radio show with eight songs and a one hour interview in front of 10,000 listeners. I went home afterwards to check my album orders – zero! One song on a small bedroom radio show, though, got me three sales right away – three out of 21, that's not bad for a turnaround.
So you get the picture. PR can rock and bring in revenue. There is this 80/20 rule that says that 20% of your customers bring in 80% of your revenue. Those 20 percent must be music blog readers. So let's go out and grab 'em.
Again, it is extremely important that the media outlets we reach out to are dedicated to our very specific music genre. Otherwise we will incur what's called divergence losses. 
Thanks for your attention, here's to your success!
Julian Angel
www.musicbizmadness.com  
* * * * * * * * * * * * * * * * * * * * * * * * *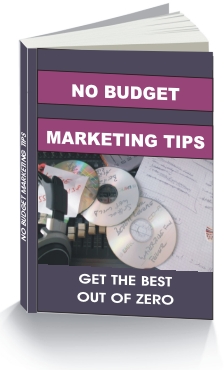 Get more tips and sign up for the
MusicBiz Madness Newsletter !!!
And get the e-Book "No Budget Marketing Tips" on top. ALL FREE !!!