The term "Super Fan" has become a regular in the field of music marketing. Let's define this species a little more thoroughly and have a look at where we can most obviously find and convert potential candidates. 
A Super Fan distinguishes himself from average music consumers ("I like anything that's on the radio") in that he often loves a very specific music genre, values the music and its creators and maintains a stronger level of identification and connection with those who play the music.
Traits of the Super Fan
Let's list a few key features that make a Super Fan. So, a Super Fan…
preferrably buys music directly from the artist (website, concert)
preferrably buys hand-signed CDs or vinyl records – even one album in multiple formats
goes to live concerts, even a bit farther from home
buys and collects merchandize
collects records
reads the entire CD booklet
is a living music directory
Most importantly, a Super Fan keeps bands and names in mind. When a new album comes out, he is well aware of it, because he regularly informs himself. But where does he get the information from? That leads us to the next Stepp:
Where to find the Super Fan
Aktvities in social networks don't just go past a Super Fan either. However, many times the Super Fan himself is the one who shares "outside" news and articles on social networks.
With the market leader's unfortunate algorithms and spammed discussion groups, a Super Fan often falls back on rather traditional media such as webzines, blogs and even print magazines. This is where he can find pre-filtered content about his favorite music genre, minus the like-beggars, spammers and wannabe bands.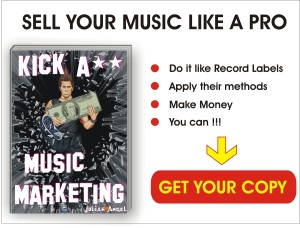 How to win and convert a Super Fan
Once we receive an order directly through our website, e.g. a CD order, chances are big we are dealing with a Super Fan. Especially when that Fan lives in another country where he could have bought our album faster and at a lower price.
If we don't find ourselves in an overly busy pre-order phase and get peppered with orders every day, we can over-deliver and put together a nice package of kindness:
email an order confirmation that reads more like a thank you letter (be creative!)
sign CDs and add a personal inscription (again, be creative!)
insert autograph card, guitar pick, sticker or other small collectible
print a page with comments to all songs on the album
add a personal, hand-written "Thank You" note
This "they really care about their fans" attitude gets great reactions. It's not unusual that fans who have ordered directly from me take photos of their packages and share them on social networks. This is recommendation marketing in its purest form which may inspire another potential fan to place an order.
Bottom Line
In order to attract Super Fans we are most likely to find them among the die-hards in certain music genres. Such die-hards often look for new music off the beaten track. We best convert them by overdelivering on the personal and emotional side.
* * * * * * * * * * * * * * * * * * * * * * * * *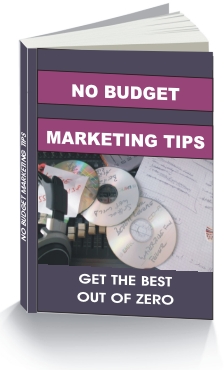 Get more tips and sign up for the
MusicBiz Madness Newsletter !!!
And get the e-Book "No Budget Marketing Tips" on top. ALL FREE !!!