A great example for quickly changing music industry standards is the role of record labels. Still only a few years ago it was common practice for bands to self-promote until at a certain level they generated record industry interest – which should then turn into signing a record deal.
Today more and more bands and musicians at all levels see their carreer opportunities vice versa: They sign with an independent record label first, become popular in their maket niche through one or two album releases and then they start taking things into their own hands while they benefit from the fan base they have created with the help of their former record label.
Popular major acts such as Prince, Trent Reznor or Moby proved to be right using the DIY approach. However, this trend is also becoming more and more popular in smaller market niches. Bands and musicians definitely make more money without the label functioning as an intermediary. All they need is their main asset, a large fan base. So they have a label help build one and once they deem their fan base big enough, they jump off the wagon. Not a very nice move at all, but a smart one anyway.
It's important, though, to reserve the right to "jump off the wagon" at any given time. The best way to keep that option open for yourself is to sign a tape-license-agreement (as opposed to an artist agreement) which only grants the label the rights to the respective sound recordings, but not to the compositions or the artist. With this approach you still have the right to say "we're going without a label next time".
So what exactly are you doing if you take the "label first, DIY later" route? You sacrifice a larger piece of the cake for the creation of a large fan base – at the "expense" of your record label – in order to have a community to self-market your band and music to once you go DIY.
Of course, you would still have to get that record deal, but there are several niches with a number of good independent labels that are more likely to sign you than a major label might.
– Julian Angel
– – – – – – – – – – – – – – – – – – – – – – – – – – – – – – – – – – – – – – – – – – – – – – – – –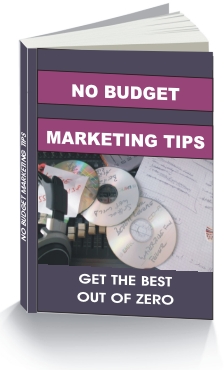 Get more exclusive Music Business
and Marketing tips with the
MusicBiz Madness Newsletter
click here to sign up and get the eBook