With your debut album finished and ready to take on the world you may often feel like a lost soul in the big pond of the business. You could call it a vicious circle: Nobody knows you, so you're not worth talking about. But if nobody talks about you, nobody will get to know you. Next there are potential distributors and stores you wish to work with and the questions stays the same "What do you have to offer? A big fan base? Media coverage?".
Accept the Facts
You're not the only musician who stars at square one. Everybody has once. Accept, or better yet, embrace the facts of life and do the everything you can to make the best of it. Without a good (and expensive) promoter on your side, a list of media contacts, distributors and outlets you will not be able to run a promotion campaign like an established act with everything readily available once the record comes out. Normally you will have to establish your contacts as you go. This might not sound like a good way to run a campaign – but it is the best way to pave the way for your future!
Level the Playing Field
While your first ever album will not bring in that much short-term revenue it does another great job for long-term business: it levels the playing field for your carreer and more albums to come. It will get your name out. It will be your starter to get in contact with journalists, bloggers, distributors, mailorder shops and the like. It will be the one to try crazy marketing adventures with. See what works and what does not.
Yes, there will remain the occasional trouble when you get a review, a fan reads it but cannot find a place to find your music – at least his favorite store might not carry it. But you will close those leaks by and by if you
consitently find and contact new oppropriate magazines, websites, blogs and online radios to feature you
consistently find and contact outlets to sell your music aside from the usual digital suspects
consistently make new fans directly on social media or in real life
consistently maintain and cultivate your relationship with all of the above
At the end, and this is what many musicians have experienced, your first album will turn out to be your best seller, despite the bumpy start. Why? As new fans discover you with every future album you bring out they will also discover your older music and, hopefully, buy it.  
Groundwork
In order not to stand there all empty-handed you can prepare yourself the best you can. While certain genre-specific outlets such as mailorder shops may be hesitant to stock a complete no-name album (shelf space is limited) you can make your record available through some more generic outlets that don't ask too many questions up front. CD Baby will be happy to stock and sell your CDs and can as well function as a content aggregator that gets your music in any and all digital stores world-wide. Others like Zimbalam or Tunecore can handle the digital thing as well. Last but never least make sure your album is available through your own website.
There are quite a number of music journalists, big and small, easily recognizable on Facebook or other social media channels. Try establishing contacts and maintain them so they can help you with publicity in the run-up to your release.
It will also help you a lot when you use both your personal Facebook profile as well as your band page to unmistakably present yourself as a musician from a certain genre so your friends and followers will know that they can expect some good music from you soon. Publicly share your songwriting and production progress, ask music-related questions and tell stories.
Hang in there
It can be a chaotic ride for your first album in terms of release, promotion and distribution. But that is absolutely okay. We all have to start somewhere. It is crucial to keep going day in day out and up the ante and secure a better starting position with every new album so we can reap what we have sowed.
To your success – Julian Angel
– – – – – – – – – – – – – – – – – – – – – – – – – – – – – – – – – – – – – – – – – – – – – – – – –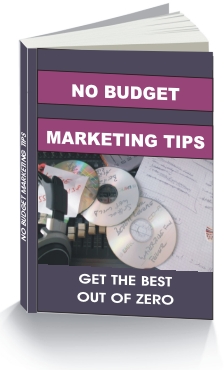 Get more exclusive Music Business
and Marketing tips with the
MusicBiz Madness Newsletter
click here to sign up and get the eBook