If all else fails, sue – once you needed money in showbusiness you would take your old buddies to court. Those were the old days. The new business model today works quite a bit easier and doesn't even require real skills:
Give musicians a chance – for a fee. There it is, the lottery: your chance of an article in whatever magazine, your chance of getting airplay, a film placement, even a chance of a record deal – and musicians pay for it.
For a fee that can range from 20 Dollars up to a hundred some expert who's been "exclusively hired" by a record label will listen to your song and decide whether to pass it to the label's A&R or not. In any event he charges. From many musicians. For his extraordinary work.
As an educated person you may ask: "If the label has hired this guy to sort out the good from the bad, why doesn't the label pay him? After all, he provides his service to the label."
Moreover you may ask: "If this guy can really get me a record deal, why would he settle for a submission fee? Wouldn't he make much more money from a cut of my royalties?" That's a legitimate question. People in the music business are in it for the money. That's okay. It's also only natural that they're in for the biggest chunk of money they can get. Signing you to a record label on a 10% basis of all your earnings would flush far more cash into their wallets than a even a hundred musicians who pay their submission fees.
So why are these submission fees yet more attractive to those so-called song-pluggers and submission services? Let's assume they cannot really get you a deal – or chances are low, so your submission fees are the safest bet for them. In other words: A serious song-plugger with good industry contacts would not just take on any poorly recorded demo to present it to his peers and risk ruining his reputation. If he smells a hit, though, he better opts for a piece of the royalty cake.
Don't worry, not every song-plugger is a cheat. Some of them offer real opportunities and only use submission fees to scare off the wannabes. Others, though, simply just cash in. Yet other individuals simply offer to handle all the paperwork and stamp licking for you, but at the end of the day their industry contacts may not be any better than yours.
It's up to you, whether you create press kits for a fee in order to land a short article by lot or get a 1:1.000 chance of being considered for a one-time airplay. I personally – and that's just me – rather work my butt off and save the submission fees to buy some gas and drive my car to those I want to do business with.
Agree or not – but think about it…
– Julian Angel
– – – – – – – – – – – – – – – – – – – – – – – – – – – – – – – – – – – – – – – – – – – – – – – – –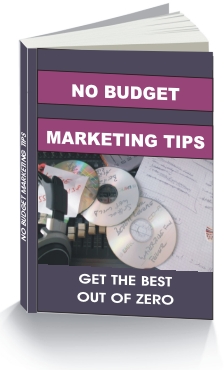 Get more exclusive Music Business
and Marketing tips with the
MusicBiz Madness Newsletter
click here to sign up and get the eBook