Imagine this: you enter a store, point at a product on the shelf, present your money and the attendant tells you "come again tomorrow". Would you really come back the other day? I bet you'd rather find another place to get what you're looking for. Chances are you will even find something totally different to spend your money on – or change your mind and save it.
Losing a customer this way may happen to you if you make it too difficult for your fans to buy your music. If the buying process is too complicated, your fan may abort it and be gone with a click of the mouse.
Yes, there used to be times not long ago when fans would send you money in an envelope or, in the early digital age, inquire about payment details via email to receive instructions back a day later. Today, however, we all love buying things immediately while we're still in a spending mood.
That's why we love quick checkout systems that make it easy for us to pay right away with our credit cards or via PayPal. So keep your own shopping behaviour in mind when setting up your shop page. Make it quick and simple, avoid unnecessary steps to buy your music, CDs and merch. You don't have to use an expensive shopping cart system, a PayPal checkout button will both work well and build trust due to PayPal's customer protection.
Other options are widgets provided by your digital distributor (think of CD Baby and Reverbnation widgets) as well as direct links to your products in third-party shops. Keep in mind, though, that most shops require your fans to create a customer account first, which again is a big turn-off…
– Julian Angel
– – – – – – – – – – – – – – – – – – – – – – – – – – – – – – – – – – – – – – – – – – – – – – – – –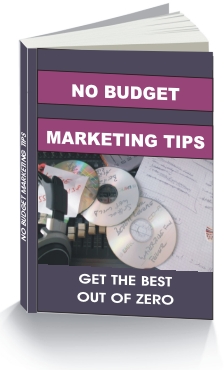 Get more exclusive Music Business
and Marketing tips with the
MusicBiz Madness Newsletter
click here to sign up and get the eBook