As a songwriter who is looking for other artists to record your songs you have two main options:
Getting them signed with a publisher or pitching them directly to the artists, their producers or managers. Both come with different advantages and benefits, please decide for yourself.

Upsides of working with a music publisher:
a publisher is your one-stop with many industry contacts and a certain influence
a publisher polishes the door knobs for you
a publisher can be well respected by record companies and music producers because he  pre-filters song submissions and forwards only professional material

Downsides of working with a music publisher:
a publisher may pitch songs by other writers first
a publisher decides in his sole discretion which songs to pitch and may leave your 'hit' out due to personal preferences
your songs gather dust on the publisher's shelf, so all the legwork (pitching etc.) falls back to you while your publisher functions only as a collecting company
available publishing rights are often an incentive for producers and labels to make extra revenue. If your song is already signed to a publisher, that incentive will not be available

Upsides of working directly with music producers:
music producers search their own song databases first before they look for outside material (e.g. from music publishers)
music producers are creative and can imagine your song in different musical styles
music producers know what they are looking for and should be happy to tell you
you can get direct feedback about possible changes etc. from the person in charge
if you haven't signed your song to a publisher yet, the producer might see this as an incentive to use your song and cash in on the publisher's share by publishing your song through his/her own label

Downsides of working directly with music producers:
you will have to seek, establish and maintain contacts and relationships with a larger number of music producers yourself
you will have to do the leg- and saleswork yourself and thus lose creative time
The direct route without the middle man seems to be more efficient, but it also involves a lot more work than working with a publisher. However, many songwriters keep pitching their songs  even when they have a publishing deal but they just don't want to rely solely on that one company. This being said, offering your publishing rights to a producer who's interested in your music can become the ace up your sleeve.
Don't forget to copyright your songs before you submit them.
– Julian Angel
– – – – – – – – – – – – – – – – – – – – – – – – – – – – – – – – – – – – – – – – – – – – – – – – –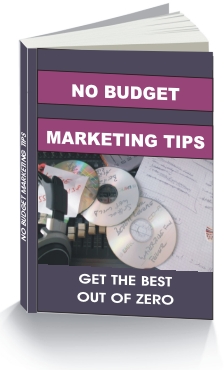 Get more exclusive Music Business
and Marketing tips with the
MusicBiz Madness Newsletter
click here to sign up and get the eBook