Internet marketers say it all the way: your mailing list is your number one online marketing asset. However, it can also become your most annoying one: when your newsletters are simply boring and lack worthwhile information.
As musicians we are entertainers, but why do so many of us make their newsletters as boring as legal documents? Once a fan has subscribed to our newsletter it doesn't mean that fan has become an asset forever. Now is the time we can make our pitch, but with too much pitching and too much selling we will quickly annoy our newborn fan and drive him to unsubscribe again.
Selling to our fans is, of course, important but we should keep our sales pitches to very limited occasions:
the release of our record (buy our album)
the start of our tour (get your tickets)
the arrival of new, great merch (buy cool stuff with our name on it)
In the meantime it will be our job to keep our fan engaged, to make him stay our fan even in times when nothing is really going on in our world. So how can we? Maybe by sending him newsletters that will both entertain and help. Newsletters with:
news not only about us, but the whole music genre
links to other cool bands worth checking out (no, our fan will not run away)
stuff related to our music genre (e.g. fashion, movies, books…)
Of course, we should mention a few cool things happening around ourselves as well. But let's stick with the really cool things only:
sound samples of new recordings
live photos (well, just one, then provide a link to the rest)
news about radio and TV appearances
news about great (!) and important (!) gigs. Remember: a live date in the Hinterlands somewhere in Europe isn't such great news for a fan in America
Gold- and Platinum Awards…
Our newsletter will shift from entertaining to annoying once our fan feels like being made use of. So let's try to avoid writing any of these things:
vote for us (so we can win a prize – well, you will have to sign up so they can send you spam)
like us (so we can impress promoters with our huge fan base)
follow us (so we can ask you to do even more things for us)
Way cooler ways of asking our fan for help would be:
It would be great if you completed that short survey (no more than 5 items!) so we can get to know more about you and all your fellow fans. Oh, there will be a little goodie for you at the end…
If you want to stay updated on definitely anything we do, feel free to follow us on [name of service here]…
We are suffering from writers block. Can you suggest any cool song titles we could use?
Considering the sad fact that only 10% (regular) to 30% (lucky you) of all received newsletters get even opened (that doesn't mean they are being read too) we should do our very best to keep our fans curious about our news.
– Julian Angel
– – – – – – – – – – – – – – – – – – – – – – – – – – – – – – – – – – – – – – – – – – – – – – – – –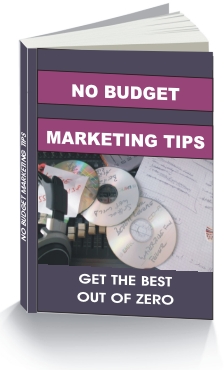 Get more exclusive Music Business
and Marketing tips with the
MusicBiz Madness Newsletter
click here to sign up and get the eBook