If they cannot find it at the major chain stores devoted fans will get it from specific niche outlets. And that is where the chance is for musicians from all levels to get their music in front of targeted fans. We will discuss what's behind it and how it works.
What is a Mailorder Shop
Like the name suggests a mailorder shop is a music outlet where you can order physical record and have them delivered to your doorstep. In the past such shops would eclose their catalogues in stylistically specific music magazines. Today they stillplace a few ads there but sell over the internet.
What seperates mailorder shops from generic online retailers is that they work in very small, specifically targeted niches and sub-categories such as Doom Metal, Psychobilly, EMB, Singer/Songwriter etc. Exactly this stylistic specialization is what makes these shops so attractive to fans who love to browse these shops for new music, rarities and underground releases they cannot find anywhere else. It's not unusual for steady customers to leave a few hundred dollars per month at music mailorder shops.
How To Find Mailorder Shops
Mailorder shops place ads in stylistically relevant music magazines and on such websites. They can also be found in relevant link lists in their specific genres. Internet search engines will also present results once you enter your specific genre plus 'mailoder'.
How The Deal Works
Music mailorder shops tend to stay on the safe side due to limited storage space and financial resources. For newcomer bands it is not unusual to start with 5 copies while the shop may order quantities from 50 to 100 copies from more established acts – depending as well on the shop's size and reputation.
Deals between artists and mailorder shops differ. Some shops keep a fixed amount per unit sold (in the range from 4.00 to 5.00 dollars) while others allow artists to set their own price and pay them between 6.50 to 8.00 dollars.
Most deals are made on consignment, so artists only get their share once a CD has been sold. Better selling acts can sell their stock wholesale, which means they will get their money immediately regardless any sales. Since this makes monitoring sales easier it can be smart to offer the shop a little discount for wholesale.
Delivery is down to the artists, who should not let expensive postage (especially to far away countries) discourage them. Some shops suggest artists send their CDs without the jewel cases to keep costs for delivery low.
Keep Your Eye On The…
It is important to monitor inventory and sales and agree upon regular accounting and invoicing. In a few cases you will have to run after your money, however, specific market niches usually are so small that any black sheep will be immediately exposed.
Mailorder Shops as Wholesalers
Larger mailorder shops also work as wholesalers and supply other smaller shops with CDs. This is an effective way to extend your reach while keeping paperwork down as you only deal with one or a few shops. In order to avoid double supply please agree upon who will supply which stores.
Leverage Your Chances
To get a better chance of being carried by mailorder shops or to supply larger quantities it is a good idea to back your release with a serious marketing campaign so the shops will be assured that your music will reach its key audience and thus lead customers to the shops.
You should provide the shop with a one-sheet that lists all the key facts about you and your album plus some interesting selling points: band name, album title, track listing, running time, label (if applicable), catalogue number, eventually big name producer, video clip, extent of your marketing campaign, planned interviews, advertising, tour dates etc.
Is It Worth It?
Definitely. Through specialized mailorder shops you can reach a targeted audience of eager buyers on the lookout for new music in their favorite genre. In addition to that you will extend your reach on an international level and give fans from other countries a chance to order your records without paying for overseas shipping. Finally there is a professional impression you will leave once you are present in the most relevant stores in your niche.
To your success – Julian Angel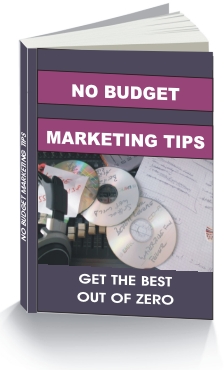 Get more tips and sign up for the
MusicBiz Madness Newsletter !!!
And get the e-Book "No Budget Marketing Tips" on top. ALL FREE !!!